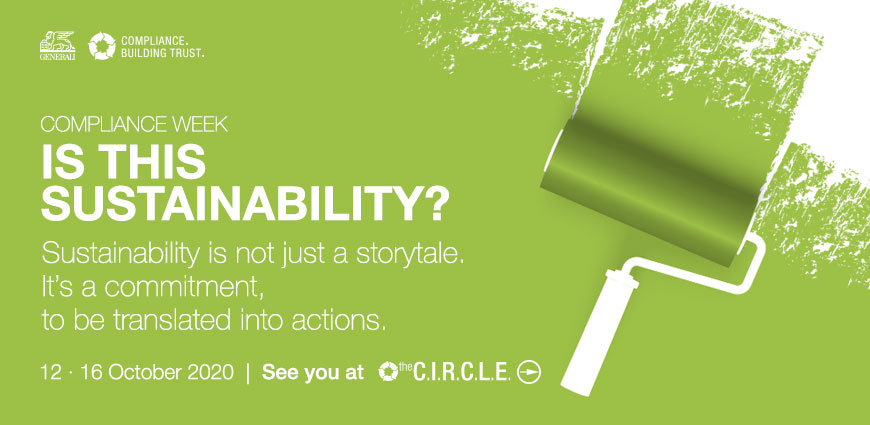 "Climate change is real. We are experiencing it now with the environmental changes happening around the world. It may be the biggest social injustice of our generation," Aisa Mijeno, CEO and Co-Founder of Sustainable Alternative Lighting (SALt) expressed in the webinar conducted by Generali Philippines for its employees.
The United Nations reports that climate change is the defining issue of this generation. The exponential rise of carbon emissions since pre-industrial times now only allows further warming to less than 2°C. If this can't be achieved on a global scale, this may result in more complex scenarios in the future. Given this, making people understand the value of sustainability has never been more important.
Recently, Generali Philippines held a webinar aimed to raise awareness on sustainability and climate change among its employees. Aisa Mijeno was invited to speak on the importance of addressing a problem by providing sustainable solutions.
Starting SALt
SALt began with observing a problem – the lack of access to electricity of Filipinos. According to the Department of Energy (DOE), an estimated 4.2 million households are still without electricity.
Far-flung communities rely on kerosene lamps as a main lighting source, which has been proven to be harmful to one's health and the environment. It is also known that kerosene lamps produce carbon emissions higher than most household appliances used for cooking or heating.
Aside from its risks, kerosene is more expensive than other lighting sources, adding to the many difficulties experienced in marginalized areas.
"Before I started SALt, I was in a comfortable job working as an engineer. Yet I didn't see myself working in the industry for the rest of my life. I traveled the Philippines and volunteered for various NGOs, and this has led me to find my purpose", she shared.
Partnering with her brother Raphael Mijeno, Aisa innovated a lamp activated by saltwater–a sustainable, cost-effective, and well-designed alternative to kerosene lanterns. They only found it practical to use saltwater, a natural resource abundant in the Philippines.
The idea for SALt was to combine saline solution and carbon-based materials to produce light. The combination of materials last a dozen times longer than standard lamps. With minimal carbon footprint, SALt lamps are environmentally friendly and safe to use preventing fire accidents in rural areas.
"It's fulfilling to see that my skills as an engineer can be used to address a pervasive problem, help more communities, and encourage more individuals to live sustainably", Aisa enthused. (Paraphrased)
As a social enterprise, SALt plans to sustain its advocacy by donating 1 lantern to its identified community for every individual purchase. With various partners, SALt aims to widen its reach through more retail businesses and distribute it across the country. Outside of the Philippines, SALt has received more than 18,000 sign-ups from people around the world.
This is in the hopes of bringing light to everyone who needs it.
Generali and sustainability
"We, at Generali Philippines, want to understand the value of sustainability in the midst of climate change. Raising awareness is the first step to any kind of action. This is why we are taking steps for our people to learn about the issue, and find ways to build a more sustainable future," Generali Philippines' Compliance Officer Floyd Manalo said.
Generali Philippines is a premier insurance company, with the mission to provide accessible insurance solutions to meet the needs of companies and individuals. Since 1999, it has built a solid track record in the group insurance and credit life business.
"After all, Generali is in the business of actively protecting and enhancing people's lives. This strengthens our commitment to certainly deliver on that promise," Floyd Manalo added.