mWell launches another first— doctor check-up with free insurance plan
Metro Pacific Investments Corporation (PSE: MPI)'s mWell PH further strengthens its line-up of healthcare app exclusives through a partnership with Generali Philippines. As the country's fastest-growing health app, mWell's tie-up with a leading player in the life insurance industry complements its fully integrated approach to healthcare.
mWell Healthsavers Plan made better: 2 online consultations with FREE P20,000 accident insurance—only P399!
The new and improved mWell Healthsavers Plan, which offers two check-ups for only P399, now comes with FREE accident insurance from Generali worth P20,000. The fully loaded plan also includes free e-prescription, medical certificate, or doctor referral. Booking fee is waived for mWell's best value deal. Healthsavers Plan may also be sent as a gift to friends and loved ones, allowing app users to share the gift of good health.
MPIC President, Chairman and CEO, Manny V. Pangilinan underscores the crucial role of MPIC
group's newest foray in digital healthcare. He says, "mWell provides better access to healthcare as it offers online healthcare solutions through a wide network of medical experts and services. With just a few taps, users can do a virtual check up with doctors, select health and wellness programs, and conveniently access healthcare products, empowering them to be in control of their health with just one app."
''Our partnership with mWell is in line with our advocacy of providing better life protection for Filipinos. Generali insurance products being offered in the mWell platform, that have been carefully curated, are easy to understand and affordable. Building the bridge between good today and better tomorrow. Generali's care for customers' lives and dreams manifests its desire of becoming a lifetime partner to mWell and its valued customers.''
Chaye Cabal-Revilla, Chief Finance, Risk and Sustainability Officer of Metro Pacific Investments Corporation expressed confidence in the new partnership, "We are honored to work with a key player in the global insurance and financial products market. As mWell continues to expand its
line-up of features, services and product offerings, Generali will allow us to deliver the assistance and protection needed by mWell users."
Supporting Cabal-Revilla in the mWell leadership team are Gary Dujali, Chief Commercial and Marketing Officer and Dr. Michael Muin, Chief Technical Officer.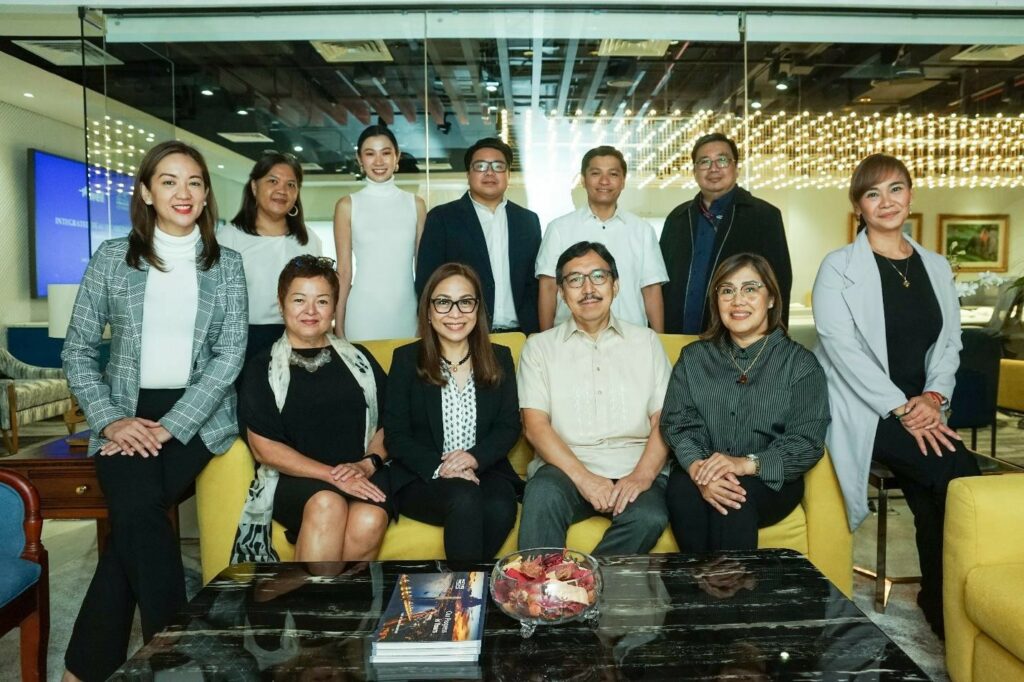 Generali products now on the e-shop
For as low as P195, mWell app users can get more than P300,000 life and personal accident coverage from Generali. Affordable Group Personal Accident insurance products are designed to provide financial assistance to the insured member and his/her family, for disability or loss as a result of an injury. Hospitalization and medical reimbursement are also covered by each plan.
With mWell, doctors are on call 24/. App users may consult a doctor right away wherever they may be or book an appointment on their chosen date. They have easy access to a wide range of
Primary Care and Specialized doctors—Internal Medicine Specialists, Obstetrician and Gynecologists, Pediatricians, Ophthalmologists, and more.
Powerhouse healthcare partners
mWell is powered by leading names in healthcare, wellness, and tech industries, including CareSpan, Aktivo, Active8me, Highly Succeed and runs on fast secure payments via Maya.
Available on the app are doctors from top hospitals such as Makati Medical Center, Cardinal Santos, Asian Hospital and Medical Center, De Los Santos Medical Center, Manila Doctors Hospital, and Marikina Valley Medical Center.
Beyond telemedicine services, mWell offers users a guide to achieving a healthy physical lifestyle for long-term health.
A PH first and exclusive which was developed in partnership with an award-winning team of doctors and data scientists from Aktivo, the mWellness Score functions as a free daily health tracker. Without having to spend on extra gadgets or wearables, mWell users can easily generate their daily mWellness Score by simply clicking on the mWellness Score icon on the app.
The mWellness Score measures physical activity, sedentary behavior, and sleep daily, using data- driven methods. Improving one's score requires simple lifestyle tweaks to make space for regular physical activity and adequate sleep.
Aside from the mWellness Score, mWell has also made available customized fitness and
nutrition programs developed by Olympians and exercise physiologists. Users may also try out calorie-controlled recipes created by dietitians and nutritionists.
As part of the MPIC Group, mWell is committed to work towards the achievement of the UN's Sustainable Development Goals, particularly SDG 3: Good Health and Well-being. It also supports the MVP Group's Gabay Kalusugan advocacy focusing on quality and affordable healthcare.
Download the mWell PH app from the Apple App Store or Google Play Store. Follow mWell on Facebook and mwellph on Instagram for more updates.
mWell, is the health technology platform developed by Metro Pacific Health Tech Corporation that offers telemedicine, health and wellness programs, e-commerce, among others, in an integrated, tech-based healthcare digital ecosystem. Metro Pacific Health Tech Corporation is a wholly-owned subsidiary of Metro Pacific Investments Corporation, the leading infrastructure investment company in the Philippines with investments in various infrastructure assets including healthcare.
For further information, please contact: Gary G. Dujali
Chief Marketing and Commercial Officer, MPHTC
+639989530466