With the current pandemic, people have become more aware on the importance of being life & health protected. However, majority still deem insurance as a financial burden.
Generali aims to make protection accessible and affordable to all Filipinos thru our partnership with USSC.
HospiGuard is a prepaid, cardless insurance plan that provides Accidental Death Benefit, Cashless Emergency Care and 24/7 doctor consultation access. You have the freedom to choose if you wish to be protected for 1 month, 3 months, 6 months or a whole year.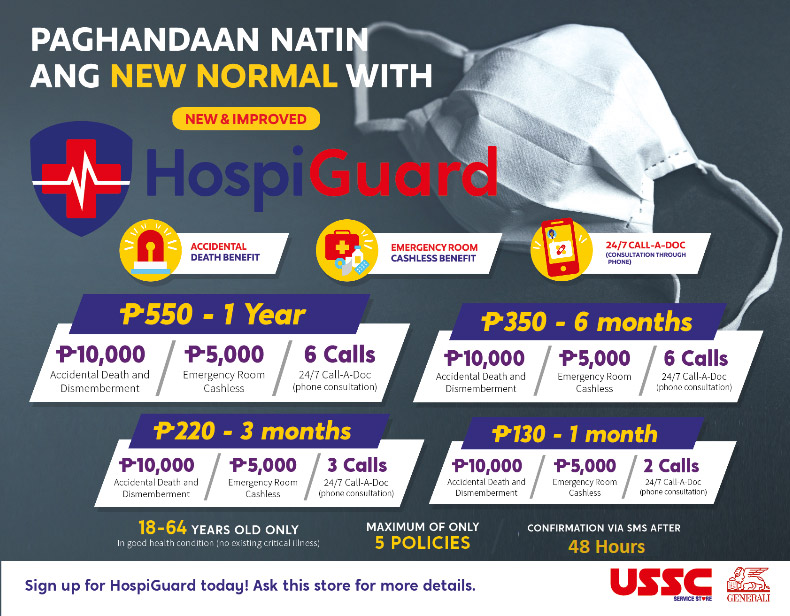 HospiGuard is available via USSC Super Service mobile app or by going to any of their branches nationwide. Buy now!